If you have an English speaking website for your business, you could easily leverage the work you've already put into building an effective website by translating your website into Spanish. Let's take a closer look at the benefits that come with translating your website into Spanish and the important considerations to keep top of mind regarding Spanish variants.
Reasons to Translate into Spanish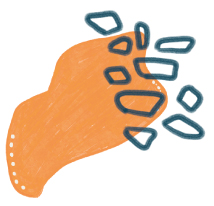 There are many benefits associated with translating your website into Spanish, here are a few of them.
Increased audience. A study by Common Sense Advisory found that most consumers only spend time online visiting websites in their preferred language. By not having your website translated into Spanish, you risk Spanish-speaking visitors leaving your website confused and frustrated, and without them converting.
Number of Spanish speakers. There are 41.8 million Spanish speakers in the US and more than 559 million people globally. That's a massive audience you can tap into by investing in translating your website into Spanish.
Loss of revenue. Speaking of the millions of U.S. Spanish speakers, they have major buying power and your revenue can face limitations if you don't present information about your business in a way that is accessible to them.
Get an edge over the competition. You're not the only business that has yet to take the time and effort to translate their website into Spanish. If your competitors are sleeping on the potential of a translated website, you can get a leg up on them and build brand loyalty with a massive audience. 
Demonstrate commitment to diversity, inclusion, and your community. A professionally translated website is a strong way to show your brand's commitment to diversity and inclusion while serving more members of your community. Not only are you doing right by your customers, but you're doing right by your brand's reputation.
Important Considerations Regarding Spanish Variants
Where your business is located will affect how you translate and localize your website's content. It's important to keep Spanish variants in mind when you're translating your website.
Since Latin American Spanish will cover the most territory, your business will benefit greatly if you choose to translate into the Spanish variant that the bulk of your Spanish-speaking audience speaks. If your company is based in the U.S., then you can adapt your website content to the U.S. Spanish variant. If you think your product or service is a good fit for a European audience, then you can translate it to European Spanish.
If you don't know which variant best suits your Spanish speaking customers, take a look at your website's Google Analytics data. You can see which parts of the world your traffic is coming from and can focus on translating your website content into the Spanish variant that aligns with the bulk of your Spanish speaking website visitors.
Not sure what the different types of Spanish variants are? We break down the differences between the following Spanish variants in this blog post!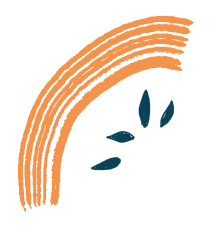 LATAM Spanish
Mexican Spanish
U.S. Spanish
European or Iberian Spanish
Neutral Spanish