A Spanish-speaking audience lives in a world surrounded by translated content— from books to user manuals, websites to advertisements. The localization process that made these materials available is not always visible. But when watching a subtitled movie or a TV show, we take notice of the translation's textual process because the source text (the audio) and the translation (the subtitles) are simultaneously present before us.
Therefore, the job of audiovisual translators has salient visibility. Translating movie or TV show dialogue is subject to the same constraints of other localization tasks (semantic challenges, large volumes or tight deadlines). It also has specific technical requirements that only audiovisual translators master professionally.
Common technical requirements: line limit and reading-speed limit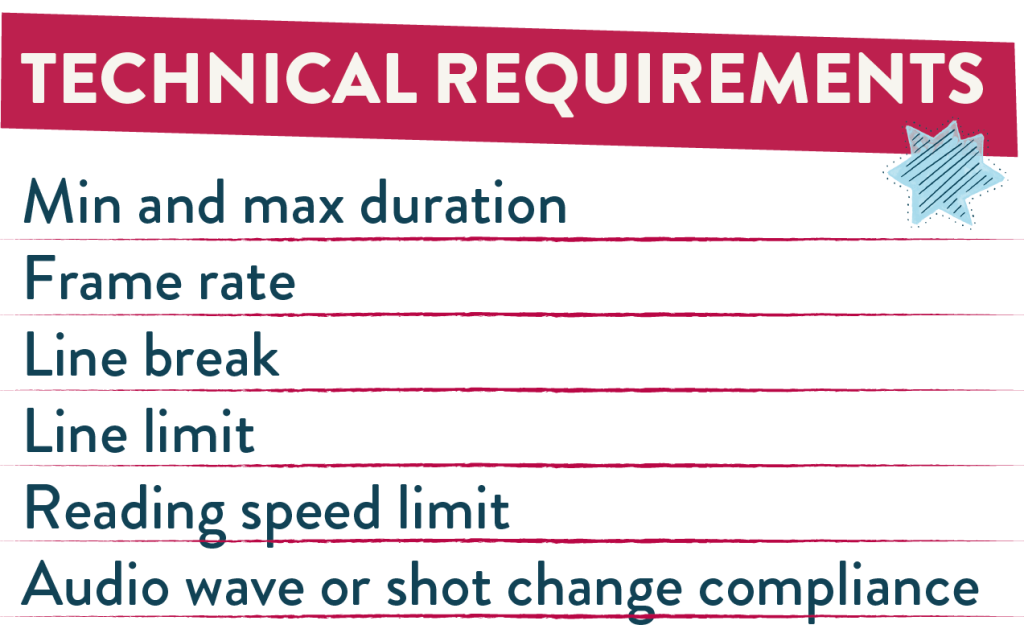 Sometimes the text in subtitles is not a literal translation or may seem shorter than the dialogue. This is mostly on account of two important requirements that restrict the translation of audiovisual products. The first is the line limit, which sets how many characters each line must have for a subtitle event. The range typically varies from 32 to 42 characters per line, therefore, a long sentence or idea must be rephrased in a shorter version. In this case, the audiovisual translator can choose either a shorter but non-literal translation that catches the core meaning of the original or they may crop some words out.
The second constraint on subtitling text is the reading speed limit. Generally, for a positive viewing experience, the reading speed is around 17 characters per second (CPS) for adult programs and 13 CPS for children programs with a flexibility of around 30 percent give or take. This can change according to the genre of the TV show. For example, in unscripted shows like reality TV, a higher value can be admitted such as 20 CPS because they tend to have faster dialogues.
Audio wave or shot change preferences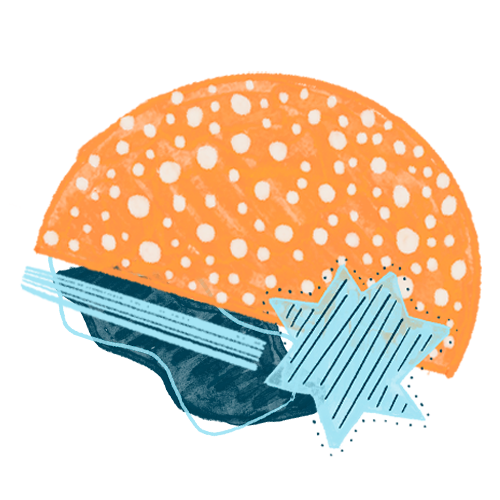 Depending on the clients' requirements, subtitles must be synchronized (or "time coded") to mirror the exact length the dialogue lasts (so it's time coded to match the audio) or to fit in scenes. Therefore, it's preferable if subtitles begin to display when the scene starts and finish when there is a shot change. The sequence is more immersive and, hence, better for viewing experience. This practice is actually Netflix's preference.
These conditions may also restrict the task of translating. The linguist needs to catch the semantic and pragmatic meaning of the source text and also fit the subtitle according to the scene or the audio wave.
Why hire professional audiovisual translators?
Considering these requirements (only a few of the specifications an audiovisual project may have), we can see that audiovisual translators master both creative and technical skills. In addition to the task of translating text, they have to be proficient in the software application they use to comply with all the requirements and deliver the highest quality in every project.
Some visual examples