The rapid international expansion of the coronavirus disease (COVID-19) significantly impacted the everyday lives of individuals across the globe. Many governments established a quarantine or public restrictions in order to control the spread and circulation of the virus. As a result, daily routines, industrial processes, productive activities and transit were affected globally.
In our current climate, many companies and public entities are carrying out their duties to contain the virus by switching to a home-office model (except for critical activities, like the job of health care providers). A lot of employees and employers are new to this scenario. However, at Terra Translations we are experts in working-from-home, since we've operated daily under a 100 percent virtual basis for 20 years.
In an effort to collaborate with all those who are not used to working from home, we'll offer some insight on best practices to consider. With an optimal organizational strategy, operating remotely won't affect productivity nor efficient communication.
On the company's end
To achieve successful development of the company operations, there are strategies that help the management team strengthen connectivity and communication among employees.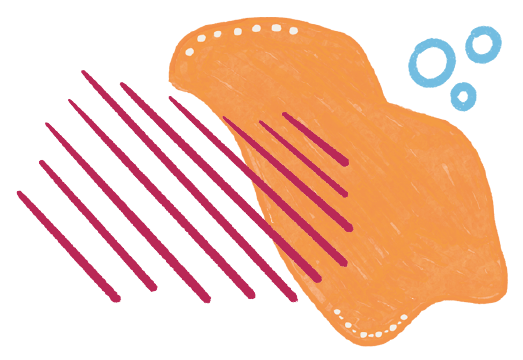 Use online tools: Every member of a team or company should be able to have quick access to the information needed to do their jobs remotely. Hence, online tools such as file sharing systems or work management platforms help organize the team's tasks and access needed data anytime. Besides, some companies have their own management systems which administer daily operations, staff and information.
Communicate clearly and positively: Calls and video calls can replace meetings and maintain a successful corporate communication. But when addressing someone via instant messaging or email we must pay extra attention. As the other person is not listening to the tone of voice or seeing gestures, he or she can misunderstand the attitude of the message. Cultivating a polite and positive attitude in written messages keeps healthy work relationships.
Schedule but keep it flexible: The staff can benefit from fixed daily schedules to organize their work routine at home. But some employees —especially those who are taking care of kids and/or older adults— need flexibility to attend the needs of others at home. Promoting collaboration among coworkers will help support the tasks and provide breaks for those who need them most.
Share: Keep employees informed with institutional news, share reliable information and show that the company is there to support the staff. This will promote confidence and a sense of security. A safe, informed and calm environment will foster, also, a smooth daily workflow.
At home but at work
For employees not used to working from home, it can be challenging to adjust their routines. The first basic practice that impacts productivity and organization is the separation of the workplace. Ideally, there is a room in the house settled as a home office. This will contribute to keeping a distance between domestic and work-related issues. If this is not possible, to have an exclusive space, desk or table can be useful too.
Second, it's important to establish a time schedule routine. Some remote workers prefer working under a flexible timetable, while others prefer fixed hours. Regardless, having an organized routine will help in setting limits to work time. That will impact on domestic and personal welfare.
Furthermore, there are other practices that improve remote work. For instance, keeping the workplace tidy and neat will increase the sense of comfort, along with using ergonomic chairs and furniture.
Also, self-care is a very important factor. For Terra's CEO Marina Ilari, for example, "Getting dressed or combing your hair for work will make you feel better about yourself," she suggests. As she sees it, although it's a simple action, self-care supports self-esteem and, thus, staff's wellbeing.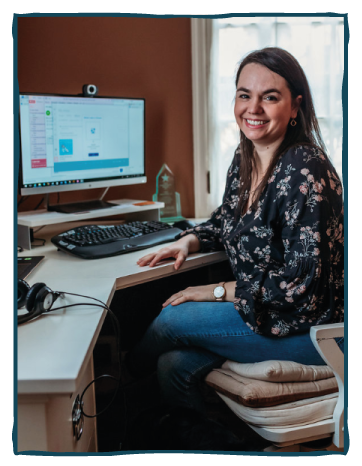 The challenges: health and family
As Terra's team knows how to operate daily from home, every member has a tip to share. For example, for our Quality Assurance Manager, Ivana Sabelli, we should never overlook the relationship between work and wellbeing. In that regard, she notes three aspects we must not forget: vision, focus, posture. "Scanning a far object for 30 seconds every 40 minutes is a way of taking care of your vision health," she suggests. Also, there are techniques to apply even while editing. "Doing breathing exercises and stretching while working will improve relaxation and a sense of welfare," she added.
On the other hand, one of the greatest challenges is to entertain children all day while working on a full-time schedule. Sometimes, kids demand attention, and to work in separate rooms is not possible. For those cases, our Senior Project Manager Cintia Sturla has some advice: "You can even get them involved in work, only for a few minutes. They can press a key or you can explain to them what you're doing," she suggests. When that doesn't work, she admits she has worked wearing costumes (sometimes more than one at a time!) for her identical twins' joy.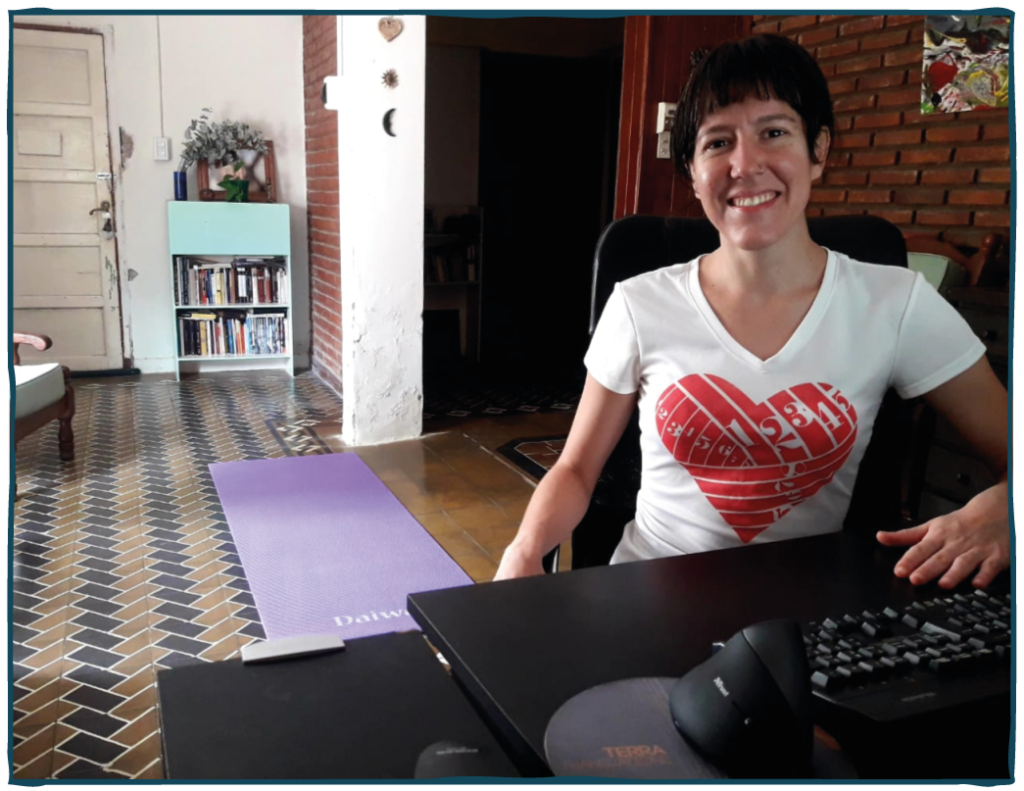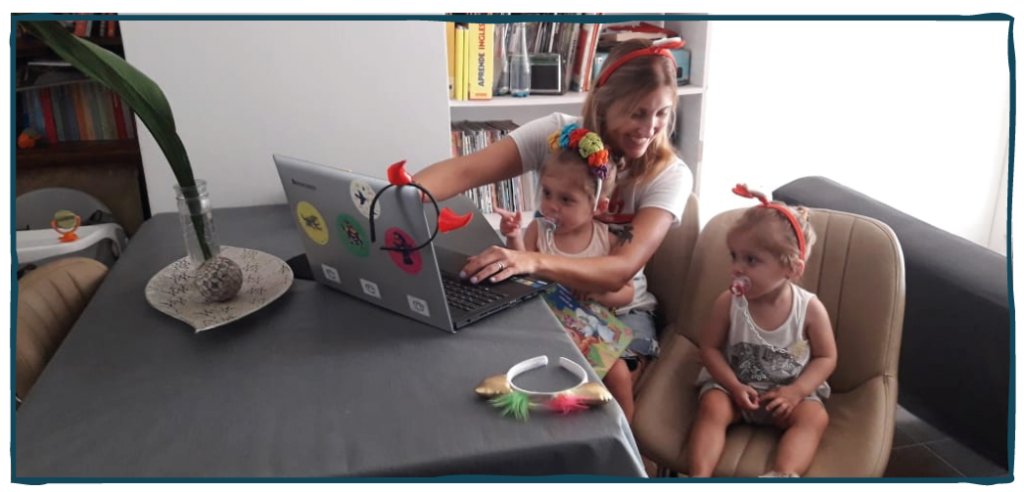 Director of Operations Manuela Lamas also has twins and double wit. For video calls, she always stays in a closed room, "But I hand some paper and colored pencils to my kids, so they can slip me love messages or drawings under the door," she says. That way, children feel connected with their working parents while doing creative activities.

***
All these actions, strategies, and considerations show that there is plenty to set in motion on everybody's end. An interconnected, ready-to-go and healthy environment —both for remote managers and their teams— will secure a successful operation even in such unexpected times.