The greatest benefit of using a translation company over Google Translate or freelancers is the superior quality of work. This is due to the systematic process and additional oversight put in place by the Language Service Provider (LSP). An integral part of this process is Desktop Publishing (DTP). Typically, one of the final phases in a translation or localization project, DTP is the redesign of a translated document using page layout software.
Translating or localizing does not always end with the rendering of one language to another. The translated text will often have a different sentence structure and length when compared to the original. German, for example, can be up to 30 percent longer than when translated from English. Arabic is written right-to-left, therefore, translations from Arabic require modifications to the entire layout. From typesetting to graphic placement, many projects need a redesign post-translation. Re-formatting may be necessary for brochures, newspapers, collateral materials, booklets, and manuals.
The Process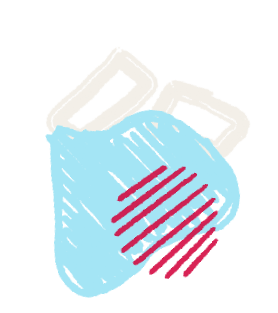 If a document requires heavy formatting, the client will typically send the file in an InDesign or exported PDF file. Translators will work on these files by means of Computer-Assisted Translation (CAT) tools. The tools allow them to focus solely on the text, ensuring quality in the translation and consistency in the terminology. Formatting is a focal point for the DTP specialists, not the linguists.
DTP usually falls near the end of the project management process. After a translation is complete, the project goes to the DTP specialist. The DTP specialist will import the translated text and work on the design. The goal is to mirror the formatting of the original document. They also take a look at numerical formats and ensure they reflect the local currency, time, and date. Lastly, they confirm images are appropriately localized to their target region.
Upon DTP completion, the linguist performs a post-layout review. Educated in specific rules of the target language, linguists leverage their expertise accordingly. They check for new typos, flag incorrect line breaks, and note unnecessarily truncated text. Comments made on the file, typically a PDF, indicate to the DTP specialists exactly what needs to be edited before exporting the final version.
The Benefits of DTP
In-house DTP teams are a great benefit because they add an extra layer of quality assurance in the translation process. DTP specialists are well-versed in design so that linguists can devote their full attention to localizing with the utmost accuracy.
Additionally, DTP often speeds up a project's timeline. Because they are highly trained in their skill set, they are able to work quickly to format a project in a variety of programs as specified by the client. This saves the client time from plugging in the translated text themselves and risking the possibility of error if they are unfamiliar with the target language. The DTP specialists can make informed design choices quickly and reduce the risk of inconsistencies.