Contrary to what it may seem, a language service provider (LSP) doesn't simply offer linguistic services. If so, hiring a single translator would be the same as hiring a translation company. More specifically, LSPs' primary function is to provide project management services. This is, localization specialists manage workflows from start to finish, adding value to the translated content that the LSP delivers.
Also, project managers (PMs) are crucial because they are responsible for the entire translation process. They manage all the resources needed to tackle promptly and efficiently any project they supervise, including budget, human resources, technology assets and time.
Knowledge Boost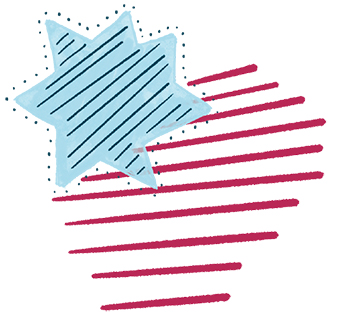 A complete set of skills serves as background when managing a translation workflow. First and foremost, PMs need analytical insight. PMs examine source texts and project requirements to determine which services will be needed and then establish a schedule. Time tracking is part of the value of the final product, since it implies managing time efficiently to deliver outstanding quality within the best deadline possible.
Moreover, they select among a pool of vendors the right fit for every project. Each language professional has a different set of expertise, competencies and strengths that determine their suitability for a certain scenario. However, responsibility, proficiency and mastering of the domain are the basic preconditions for any vendor to be part of a team.
On the other hand, PMs know how to best leverage IT resources and Computer Assisted Translation (CAT) tools. Through the use of translation memories, glossaries, references and quality assurance tools, they manage terminology and other linguistic inputs to ensure consistency and accuracy.
Finally, supervision is another factor that contributes to enriching the final product. PMs are in charge of monitoring the translation process. This means that any potential setback will be properly addressed on time.
Learning from Experience
The experience obtained from a project becomes input for further projects, since managing is a process of continued learning. This expertise is also what PMs put in motion in any project. They can support clients by suggesting solutions or guiding them through a range of options, noting the pros and cons of each alternative.
Furthermore, PMs analyze and manage possible strategies that add value to projects. A PM may spot that a project can benefit from a glossary or a style guide, or by adding additional revision steps, creating channels of communication for the team, etc. All these actions help ensure accurate translations and quality-driven deliverables.
PMs at the Core
PMs are involved in all the decisions concerning a translation workflow. However, they don't work alone. Vendor managers offer support for recruiting the best talent in the industry, or localization engineers enhance the use of CAT tools, for instance. In any event, PMs bring their industry knowledge, experience and expertise to the scene. They contribute by adding value and positively impacting the quality of projects within their reach.