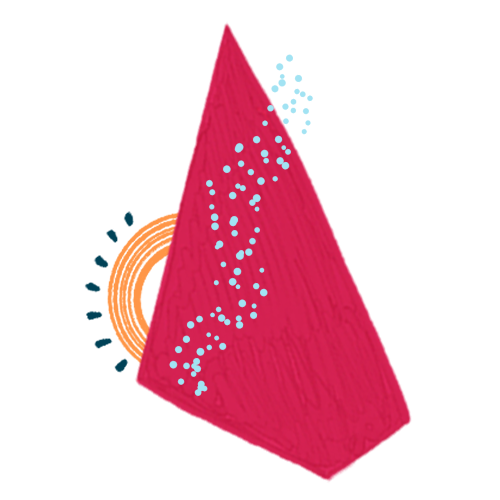 Subtitling for streaming platforms implies translating content that will be distributed to a very large audience. For on-demand sites, Spanish subtitles are available globally, even in countries where it's not an official language. Given that the target text should be understood by Spanish speakers across many countries, translating wordplays and cultural references is a task for skilled audiovisual translators only.
While this challenge may also be common to other localization tasks, translating subtitles has another specific and crucial characteristic. They are moving text that doesn't stay long on the screen, and depending on the media (TV, cinema, on-demand platforms) they cannot be re-read. Thus, the translated text should be effective and as easy and fast to understand as possible.
Cultural references: challenge accepted
Sometimes, dialogues refer to very specific aspects of the culture of origin of the show, such as cultural products, personalities, food, brands or institutions. Whether to localize them or not should be analyzed on a case-by-case basis. Leaving the reference as is or translating it literally may leave all the audience to not understand the reference, but adapting it may result in losing some of the original meaning. A skilled audiovisual translator will know which reference is better to leave unlocalized, and which is better to translate or adapt by choosing a similar but not equivalent referent in the target culture, among other available strategies. The translator will decide what is more effective and useful for each situation. Technical requirements are also a factor that can restrict the choice of the target text.
For a better understanding of what cultural references are and how they are treated in subtitles, we can analyze samples of some strategies, for example, in the Spanish LA subtitles of Mad Men's pilot.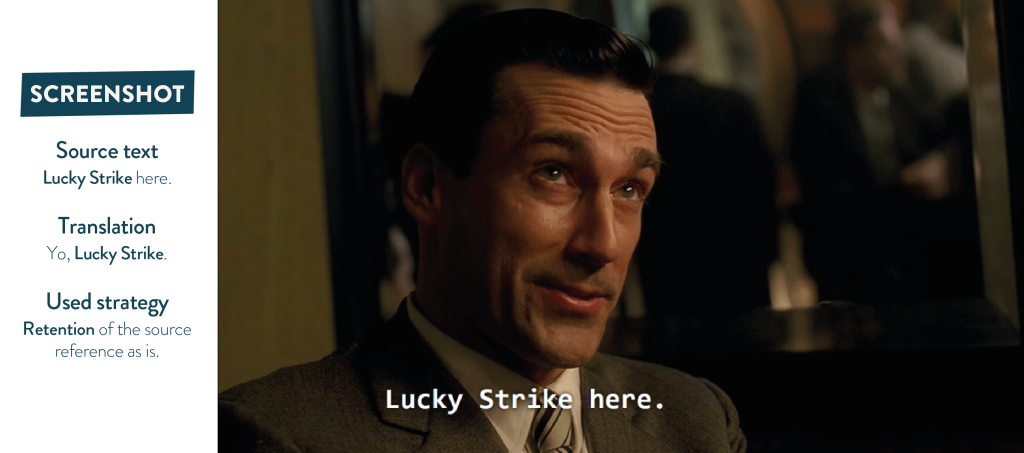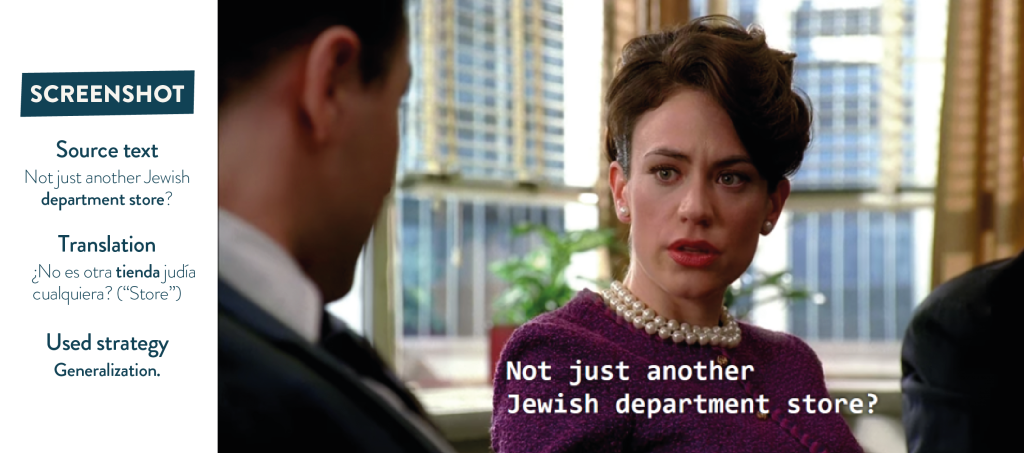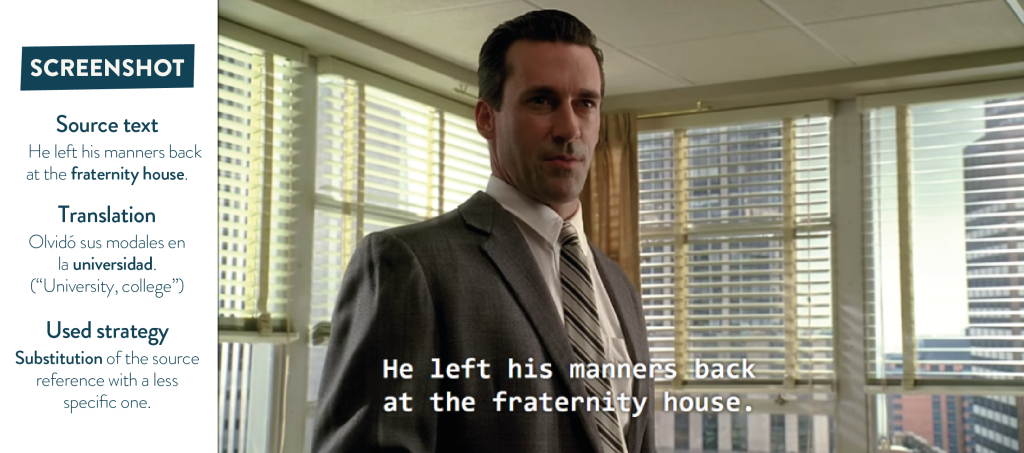 Pun intended
Comedies take the challenge to another level because they are also full of puns and jokes that are difficult to recreate accurately in other languages. The translator of the subtitles has to choose between a literal translation or adapt the joke in the best way possible. Creativity plays a major part in the task, since the translator invents equivalent jokes or wordplays in the target language. Let's consider one example from BoJack Horseman (S01E01).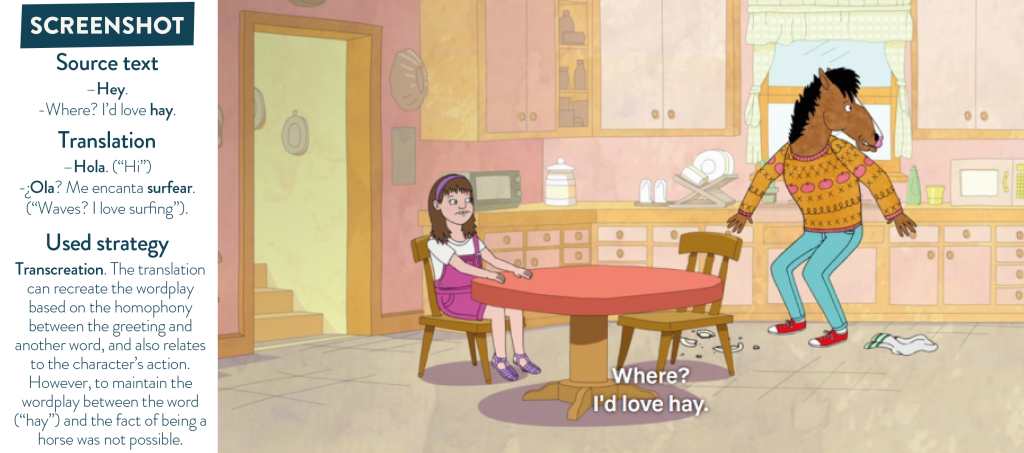 A matter of consistency
Regardless of the strategy used to translate cultural references and jokes, maintaining consistency across episodes is crucial. In large team projects, KNP sheets (key names and phrases) are a very common resource. There, the linguistic team can register proposed translations for names, cultural references or jokes, in order to maintain a consistent criterion.