As we bring another year to a close (as hard as that is to believe!), I want to give a big shoutout to our remarkable team. Their hard work and commitment to our company culture is what makes Terra Translations so special. To celebrate everything they've accomplished this year, let's look back at their accomplishments, how we're celebrating a year of wins, and what we're looking forward to when we ring in the new year!
Our Team's Achievements
I have to admit, our team knows how to hustle and they've been recognized throughout the industry for their work ethic and skills. Here's a look at a few awards and recognitions that came our way in 2021.
Everyone at Terra is committed to providing the best possible services to our clients and we're proud to share that we earned recognition in the Go Global Awards as a Top Placer for Professional Services. We also maintained our spot as a boutique language service provider in the Slator ranking.
We're happy to report that Terra is growing in size. The Terra team now consists of 102 members and we've been able to keep growing while maintaining our essence. Our growth was recognized by CSA Research, as Terra was ranked the 2nd Largest Language Services Provider in Latin America in 2021 after ranking 4th in 2020.
At Terra, we are deeply committed to creating a positive work environment. Which is why we were so honored to receive the Great Place to Work Certification in Argentina and two impressive rankings. We ranked 5th as a Company that Cares and 8th as a Great Place to Work for Millenials in Argentina.

How We're Wrapping Up 2021
Whoo! After all that hard work, our team will be taking some time to rest, relax, and celebrate the holidays with our loved ones. On November 26th we came together to celebrate at our annual end-of-year event. Before 2020, we hosted this annual event in Buenos Aires, Argentina, but for the last two years have done so remotely because of the pandemic. This year, Terra team members joined a Zoom party with a detective theme where we played games and toasted to many more years together.
In 2021, we will continue to support organizations whose mission we believe in through our Terra Cares program. Some of the organizations we had the pleasure to collaborate with our Chicas en Tecnología, Médicos sin Fronteras, Asociación de Arte, Cultura y Educación, Asociación de Desarrolladores de Videojuegos Argentinos, and Indie Game Business, among others. All projects combined amounted to 213,781 translated words. We look forward to continuing this work next year and beyond.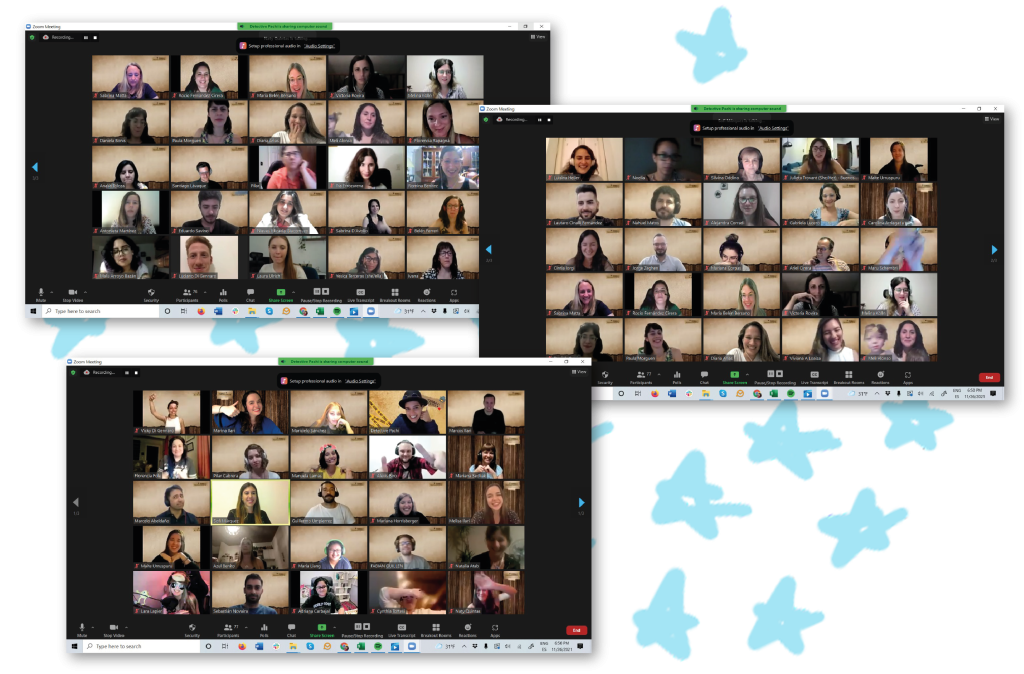 Like 2020, this year presented many challenges. We've learned that facing them together helps us grow stronger as a team.
I want to extend a huge thank you to our team and our clients for taking this journey with us. We can't wait to spend 2022 together!
P.S. If you missed it last year, we shared what our team accomplished in 2020!