Terra Translations is thrilled to announce that our CEO Marina Ilari has joined the Advisory Board of Enterprising Women. Every year, Enterprising Women hosts the Enterprising Women of the Year awards, and Marina was one of the award winners in 2020. The gala was originally planned to take place in March but was rightfully postponed because of the pandemic. Gala or no gala, we couldn't be prouder of our fearless leader!
What is Enterprising Women?
Enterprising Women Magazine is a national and global magazine for female entrepreneurs. The Enterprising Women Advisory Board is made up of a group of professionals who aim to give back to the women business owners' community. Board members provide leadership and inspiration to female entrepreneurs worldwide.
Membership is granted to top women business owners and corporate representatives from around the world, "Being invited to be a board member is an honor that I do not take for granted. I am so grateful to be among the company of such accomplished women in business," Marina said. 
What the Role Entails
The board members of this great organization provide advice to the magazine's staff regarding their specific areas of expertise. They help tailor the publication to meet the unique needs of the entrepreneurial women that read it. Alongside providing input to the editorial staff, board members have the opportunity to publish articles in Enterprising Women magazine.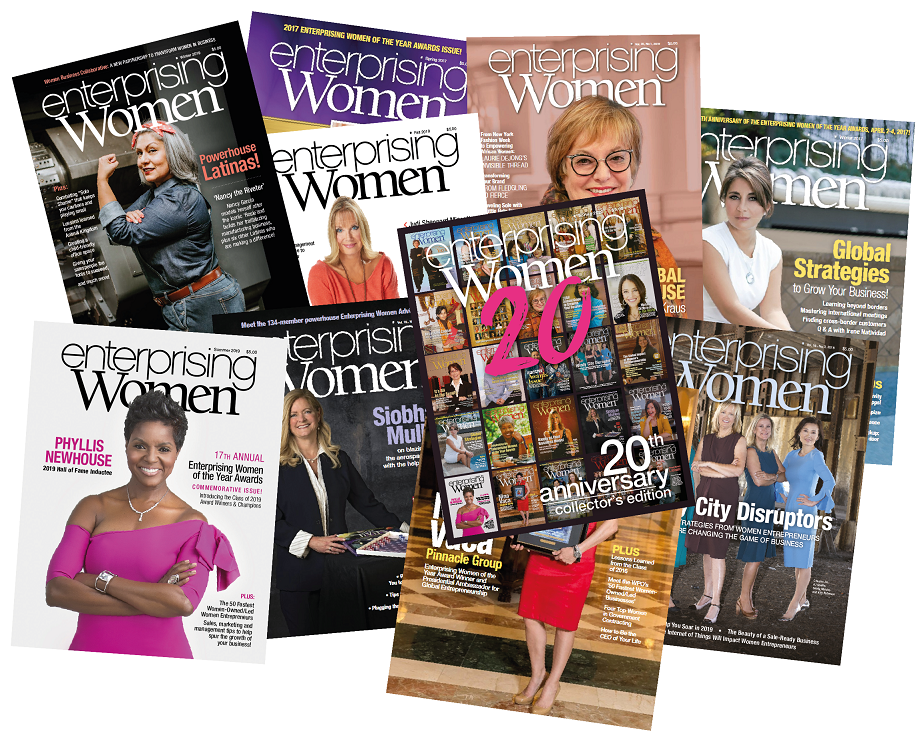 Board members also participate in the annual Advisory Board meeting, which is typically held on the day of the Enterprising Women of the Year Awards Gala. Before COVID-19, the board also gathered informally at professional events targeted at women entrepreneurs.
Alongside providing the editorial team with feedback on what topics and issues the magazine should cover, Enterprising Women staff also count on the board members to recommend outstanding women entrepreneurs for profiles in the magazine, as well as events and conferences worth writing about. Marina is especially looking forward to using her position to support female-led businesses, "Terra is a female-led business, and we know firsthand how invaluable women are in the translation industry and in many other industries. I am most excited about using my position to support talented and hard-working women in business," she noted. 
A History of Community Involvement
Marina consistently prioritizes community involvement, and alongside her role on the advisory board of Enterprising Women, she actively participates in other initiatives aimed to support women, such as Women in Localization. Terra, as a company, is certified by the Women Business Enterprise National Council (WBENC) as a women-owned business and by the Small Business Administration (SBA) as a women-owned small business.
Marina feels a core value at Terra is to support fellow women-led businesses. "I've been so fortunate to work with some incredible women who have acted as mentors and teachers. I want to pay their generosity forward. After all, when women get together to support each other, there is nothing we can't achieve," Marina explained.