Just as diversity and inclusion are important to us, so is Terra's commitment to the community. That's why last year we launched the Terra Cares program. Terra Cares provides pro-bono translation services to select non-profit organizations in underserved areas. We also partner with local companies such as legal firms that support Hispanic populations. We donate time and talent toward translating brochures, newsletters, and websites all in an effort of enhancing access for Spanish speakers who seek help from these partner organizations. With many of these groups serving up to an 85 percent Hispanic clientele, the translated educational material has been vital for proper communication.
Organizations we support through this program include Sixteenth Street Community Health Centers, Aurora Walkers Point Community Clinic, and CORE El Centro.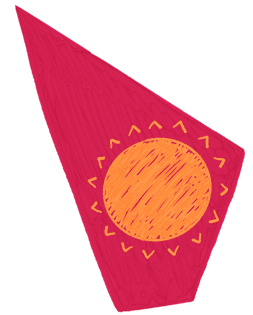 Located in the heart of Milwaukee, WI, Sixteenth Street Community Health Centers offer family resources, behavior health services, and many more community health programs. Their mission of Sixteenth Street Community Health Centers lies in addressing the roots of poverty beyond the exam room in order to improve the health of patients any way they can.
"As the Director of Communications at a non-profit, I wear many hats and have many competing responsibilities, before even taking into account that all our communications and materials must be bilingual," explained Alison True, Director of Communications at Sixteenth Street Community Health Centers. "Having Terra Translations' help has been invaluable, freeing up much of my time previously spent on translations. But the truly critical part is the complete trust I have in every translation they produce. They are extremely professional and intelligent, picking up on nuances to continually learn, adjust and put out on-point translations without ever missing or delaying a deadline."
Rooted in compassion and convenience, Aurora Walkers Point Community Clinic is a fully benevolent health clinic serving inner-city families who do not have insurance and cannot afford health care. Walker's Point Community Clinic is the first state association-coordinated volunteer clinic in the country with special care that includes obstetrics and gynecology, family medicine, internal medicine, orthopedics, general surgery, diagnostic testing, imaging, and lab work.
"We have so appreciated the help that the folks at Terra Translations have provided," said Steve Ohly, Aurora Clinic Manager. "We are a clinic that does not generate income as we see only low-income uninsured, with the exception of some Refugees with BadgerCare. Much of our care is provided by volunteers from the community. Terra Translations has allowed us to improve the quality of our written materials tremendously and helped us to steer our limited resources toward access to medication and direct care of the underserved."
Lastly, CORE El Centro is a non-profit organization offering affordable natural healing and wellness services in both Spanish and English. Stationed in Walker's Point on Milwaukee's south side, CORE El Centro serves adults and children of all income levels with a goal to inspire individuals, families, and communities to achieve optimal health.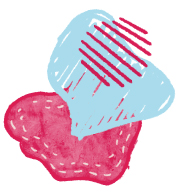 "Terra Translations has been amazing since day one," explained Samantha Sanchez, Fund Development and Communications Manager at CORE El Centro. "CORE El Centro has long dreamt of having our website in both Spanish and English. Our mission includes "creating access" for our clients, many of whom speak Spanish as a first language. Thanks to Terra Cares, that dream has started to become a reality! About a third of our website (our most visited pages) has been translated and can be accessed in Spanish or English by our clients."
The Terra team was deeply inspired by these organizations and believed in supporting their missions of improving the lives of the community.
"Our heart goes into every translated piece of content that we produce through our Terra Cares program," explained Marina Ilari, Terra CEO. "We understand that many non-profits have budget restrictions and struggle to offer bilingual communication material. We want to help change this."
At Terra, we are driven to build the bridge over language barriers that can divide us or prevent individuals from receiving the help they need. If your non-profit organization is interested in extending its reach with the Terra Cares program, please send an email to [email protected].